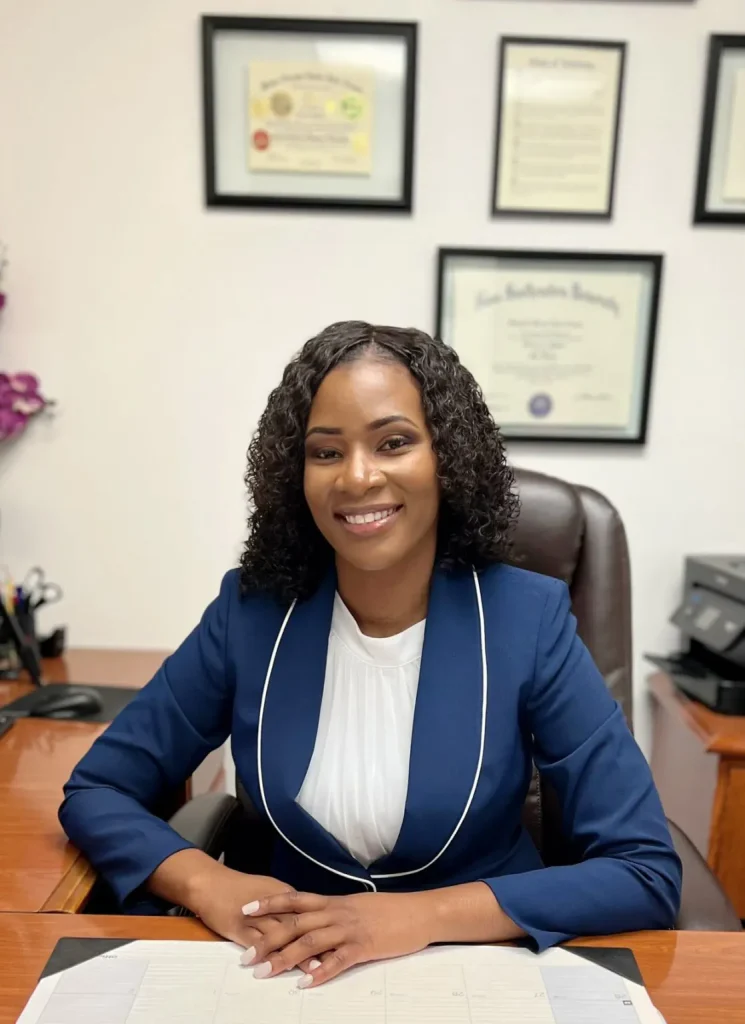 Delrose A. Facey was born in Jamaica but grew up in South Florida.  She found herself drawn to the legal field from high school, where she interned at a local law firm during her senior year. Being the true South Floridan that she is, she remained in Florida to continue her education at the University of Miami and Nova Southeastern University, where she earned her Bachelor of Business Administration and Juris Doctorate degrees, respectively.
Mrs. Facey's love for the legal field and her compassion for people have created a platform through which she graciously serves her clients and surrounding communities.  She primarily practices immigration law, focusing on helping others obtain the "American Dream."  Being an immigrant herself, she zealously represents the immigrant community and often volunteers in the local South Florida community by providing pro bono services through several local organizations. Mrs. Facey brings her immigration expertise to Adolphe Law Group; however, she has not skipped a beat when it comes to the practice of personal injury. Her intuition, coupled with her knowledge of the law, is impeccable. Moreover, her organizational skills and passion for people make her a perfect personal injury attorney.
When she is not working, Mrs. Facey loves spending time with her family and watching basketball.