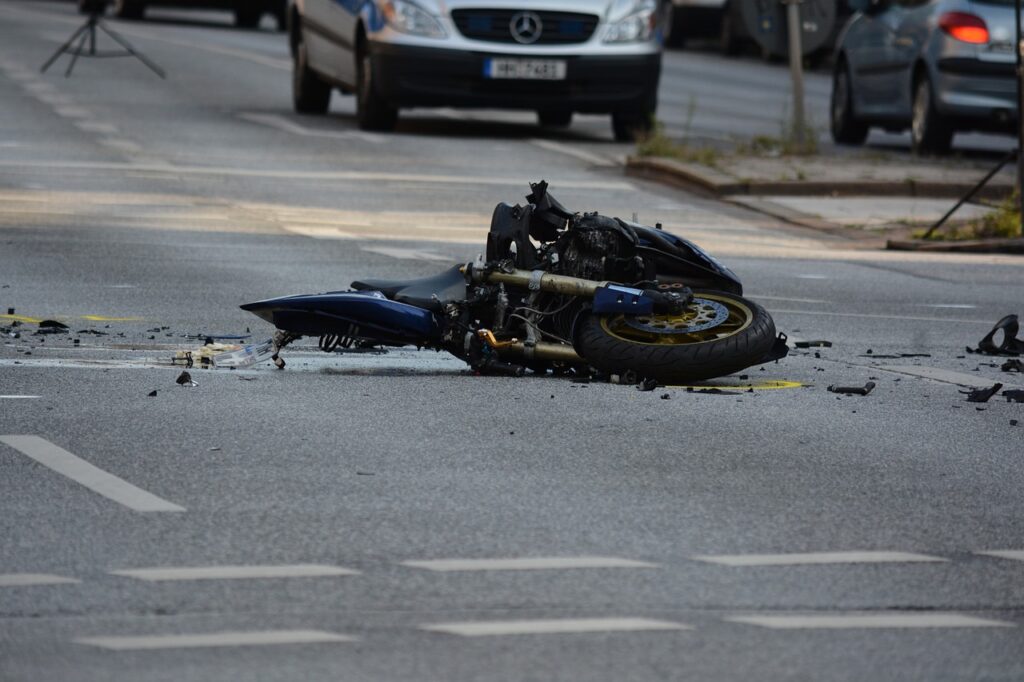 Motorcycle Accident Lawyer Lake Worth Florida
Motorcycle accidents can happen instantly, and the results can be devastating. Since motorcyclists have little physical protection on their bikes, they can sustain serious injuries in an accident, including broken bones, head injuries, neck and back injuries, brain damage, disfigurement, loss of limbs, paralysis, or death. Florida Motorcycle Accident Attorney can help you.
Filing a Florida Motorcycle Accident Claim for Physical and Emotional Trauma
Between physical injuries, the emotional trauma you've suffered, and the financial costs of treating your injuries, the pain from a motorcycle accident can quickly add up. The good news is that an experienced and skilled motorcycle accident attorney in Lake Worth, Florida can help you recover compensation for these losses by filing a motorcycle accident claim against the person responsible for your injuries. You could potentially claim compensation for lost wages, past and future medical bills, property damaged in the accident, and emotional trauma.
What to Do After a Motorcycle Accident in Lake Worth Florida?
If you are in a Florida motorcycle accident, it's important to get a few things accomplished immediately. Seeking medical attention should be at the top of your list. Remember that your body experiences adrenaline during an accident, so just because you don't immediately feel pain does not mean you will not have pain in the future. Always have a physical examination by a medical professional after a motorcycle accident. You should also make sure you call the police and get a police report filed. You should never apologize or admit fault for any portion of the accident. This can be considered "admitting fault" and can jeopardize your case in a lawsuit.
The Benefits of Hiring a Skilled Motorcycle Accident Attorney
Attorneys at Adolphe Law Group will shoulder the burden of the many tasks of building your case, including identifying the liable party or parties, gathering medical records and bills, and following up with your doctors. Attorney Rollande Adolphe will fight to hold the at-fault party accountable and get you fair compensation for your medical bills, lost wages, property damage, and pain and suffering.
Reach out to us for a FREE consultation.