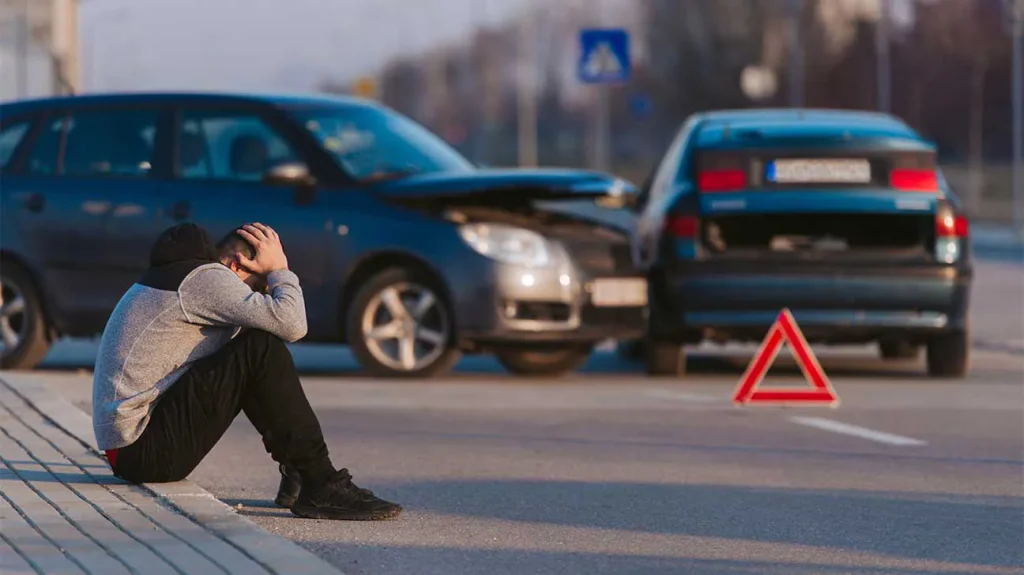 Auto Accident Attorney Lake Worth Florida
Adolphe Law Group officially opened its doors on January 02, 2019. In its first quarter, ALG settled multiple cases, which together passed the six-figure mark, signed up numerous new cases through referrals only, and filed a number of cases for trial. Adolphe Law Group is a firm that is known for not being afraid to fight the big insurance companies for its clients in order to get just results. Within the first few months of opening its doors, Adolphe Law Group was and still is fully operational, highly dedicated, and extremely hard-working. As the founder of ALG and the primary practicing attorney, Rollande J. Adolphe brings close to 10 years of experience to the firm. Rollande is well qualified and committed to securing the best legal outcomes for ALG clients. It is very important for car accident victims to seek proper medical attention if they have been injured as a result of an accident. Accidents often result in property damage, lost wages, medical expenses, and serious bodily injuries. Auto accidents can cause permanent personal injuries if left untreated or if treated improperly. Injuries from automobile accidents can last for extended periods of time often resulting in significant pain, discomfort, and limitations in a person's physical daily activities.
Expert Legal Advice for Car Accident Victims in Lake Worth, Florida
Adolphe Law Group, P.A. attorney Rollande Adolphe can offer you useful advice on how to deal with the other driver involved, what to say to insurance companies, and most of all, how to make sure that you receive the compensation you deserve. Not only is our office skilled with the general practices specific to vehicle accidents, but we can prevent you from making the typical mistakes that someone without an experienced legal representative might make. If you or someone you know has been injured as a result of a car accident, call attorney Rollande Adolphe to discuss your options.
Insurance Companies May Use Your Statement Against You – Get Legal Advice First
Insurance companies contact injured individuals shortly after a car accident to obtain a statement of what happened. One reason they do this is to speak with an injured person before they are able to speak with legal representation. Insurance companies want to gather a statement from an accident victim and may be able to use that statement against them when they are trying to recover the costs they incur from the accident. Please do not give any information about how a traffic accident happened or about your injuries to an insurance agent before you speak with a lawyer. It's a good idea to notify your insurance company that the accident occurred, but you should decline to give any statement until you have consulted an attorney.
Reasons to Hire a Florida Auto Accident Attorney
After a crash, many people hesitate to speak with a lawyer because they are unsure whether doing so is essential. Although you are not required by law to do so, doing so can increase your chances of getting the most money you are entitled to and provide you with confidence and comfort during the process. Here are some significant ways that our Florida automobile accident attorney can assist you following a collision:
Looking into your accident. 
Even when the fault in a crash is obvious, the proper evidence must be gathered to support it. The compensation you receive in a settlement offer can be significantly impacted by blame or negligence. Without proof of the other driver's (or other at-fault party's) negligence, you might be unable to collect any money. As soon as we learn about your accident, the investigation begins, and all evidence is gathered. Physical evidence, images of the accident scene, police records, videos, witness accounts, and other materials are included in this.
Submitting a claim. 
It can be confusing to file. After an accident, you may not know who to submit your claim against or how to do so. This is particularly true if a party other than a driver caused the collision, such as the maker of a faulty vehicle part. Our Florida car accident attorneys assist you in timely filing your claim against the proper party.
Proving harm. 
You may believe the insurance adjuster handling your claim will acknowledge your losses if you are hurt in a crash and receive compensation. Unfortunately, you must demonstrate the full degree of your losses to receive any compensation. Our Florida car accident attorneys can help you collect medical bills, collaborate with experts, and establish damages.
Seeking a just settlement offer through negotiation. 
Insurance adjusters frequently offer claimants less than they are entitled to in the hopes that they will accept the money out of desperation and frustration. When your settlement offer falls short of fully compensating you for your incurred losses, we will vigorously pursue a higher settlement sum.
Bringing a legal case. 
Our Florida automobile accident attorneys will be ready to go to court if a settlement cannot be reached.
Different Car Accident Claims:
Negligence, or failing to drive with a specific level of caution, is to blame for most automobile accidents. A preliminary investigation will be carried out by the Florida car accident attorneys, your insurance provider, and others to determine whether or not you were at fault.
Our skilled Florida car accident attorneys must demonstrate that the defendant's carelessness led to the accident if they want the best chance of winning the case. Examples include distracted drivers, careless drivers, drunk drivers, passengers, pedestrians, and texting while driving.
The injured party may be able to sue the maker of the car or one of its many parts if their car—or the defendant's car—had a flaw that led to the collision. Regardless of who was at fault for the accident, the manufacturer can be held accountable if the vehicle had a manufacturing defect.
Car Crash Injury Types and Compensation to Which You May Be Entitled To:
Different cases will result in varying degrees of harm and severity. In some circumstances, insurance may refuse to pay for medical care for injuries. Our Florida automobile accident attorneys assist with medical expenses for injuries such as:
Paralysis

scars and burns

missing limbs

spinal cord damage

head trauma

damage to the bones, muscles, back, neck, and joints

Knee injury

Whiplash

permanent impairment
Your attorney will contact the negligent party's insurance provider if you need additional reimbursement for damages to acquire money to pay your remaining expenses. The insurance provider will review your claim after conducting its investigation before approving it.
The capacity of your attorney to gather, examine, and present evidence will determine whether or not your claim is successful. This is no simple task since the competing insurance company will undoubtedly seek to reduce its payout.
Giving your attorney as much information as possible will help support your case. The case may frequently go to trial if your attorney and the insurance provider cannot agree on a settlement.
What to Do After a Car Accident In Florida
You could feel extremely disoriented and hurt after being in a car accident. Along with ensuring your safety and well-being, you should take a few actions immediately that will ultimately simplify filing a personal injury claim.
Verify that your car isn't obstructing the road. Then, assist anyone who may be hurt within your car. 

If you require medical care, call the emergency services.

Call the police as soon as possible. Most states mandate that you report any auto collision.

Share your personal and insurance details with other accident participants. Get their name, phone number, and license plate number for their vehicle.

Take pictures of the accident scene, your automobile, and the other vehicles. 

You still need to submit a statement to your insurance. Wait until you've spoken with a lawyer who specializes in handling vehicle accident situations.

Refuse any offers of a personal payout or of keeping the police out of the investigation. This may be crucial to your case.
Trustworthy Legal Guidance from Florida Auto Accident Attorney
If you were injured as a result of a car accident, you should contact Lake Worth Florida Car Accident Attorney, the Adolphe Law Group as soon as possible. Unlike the insurance company, we have your best interests in mind and will fight to see that you receive maximum compensation for your injuries. Rollande Adolphe is an experienced attorney who will be able to provide you with guidance throughout the entire process.
Studies show that individuals who are represented by attorneys receive 2-3 times more compensation than individuals who are unrepresented. It's true that some of your settlement will be paid to the attorney representing you, but the amount you will receive in settlement will be much higher than if you are not represented at all. In other words, experienced attorneys pay for themselves. Make sure you hire an experienced attorney as soon as possible following a car accident.
Call Today for FREE PI Case evaluation for Car accidents injury in Lake Worth, Florida.