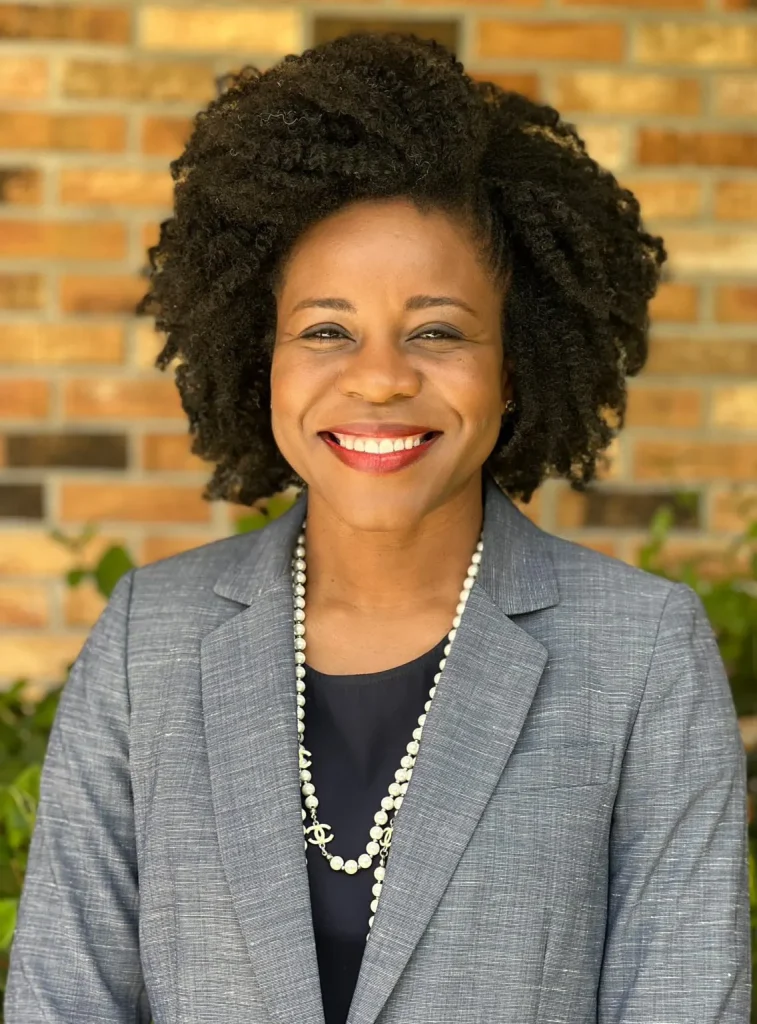 Rollande Adolphe:
Personal Injury Attorney 
Mrs. Joseph Adolphe is the founder of Adolphe Law Group, P.A.  An experienced Personal Injury Attorney, Mrs. Adolphe started her legal career at Keller, Keller, Caracuzzo, Cox, and Belluccio, P.A. in downtown Palm Beach, Florida in 2011, a prestigious firm where she developed her passion for and skill in the area of personal injury litigation. After working several years with this large firm, Mrs. Adolphe began to realize that she wanted to make a change. She wanted to provide more individualized attention to her clients in a more personalized environment. After eight years, she stepped out in faith and started Adolphe Law Group, P.A. to do just that. Mrs. Adolphe continues to concentrate her practice in the area of personal litigation.
Adolphe Law Group P.A. officially opened its doors on January 2, 2019. Mrs. Adolphe's vision for Adolphe Law Group, P.A. was to provide high-quality, professional, aggressive representation with personal attention to each and every client. Mrs. Adolphe wanted to create a firm with a family atmosphere, where clients feel at home and at ease. Mrs. Adolphe founded Adolphe Law Group, P.A. with the belief that each client deserves quality representation tailored to their specific needs and that each client should be able to speak and understand their attorney in their native language without the loss of translation. Attorneys at Adolphe Law Group, P.A. are fluent in English, Haitian-Creole, and Spanish in order to better support and serve community needs.
Mrs. Joseph Adolphe speaks fluent Haitian-Creole. She was born in Port-Au-Prince, Haiti, and raised in Palm Beach County. Mrs. Adolphe graduated top of her class at Lake Worth High School and received a full academic scholarship to the University of Central Florida.
During her time at UCF, Mrs. Adolphe volunteered endless hours at the Office of Legal Aid Services of Orange County. She also found time to volunteer for the Honorable Congresswoman Corrine Brown, helping struggling families in Orange County. In 2003 Mrs. Joseph became the first person in her family to graduate from a four-year university and did so with honors.
Mrs. Adolphe then attended Nova Southeastern University, College of Law, in Fort Lauderdale, Florida. During her tenure at the law school, Mrs. Adolphe had over six hundred pro-bono hours working in her community. She was also a competing member of the Nova Trial Association Team for three years, president of the Criminal Law Society, and secretary and active member of the Black Law Student Association. Mrs. Joseph graduated from law school top of her class in May of 2010 and passed the Florida Bar Examine in July 2010.
Mrs. Adolphe believes in helping people. Through her commitment to both her profession and her community, she volunteers in different organizations in her community, including her church, performs different pro-bono works for needy clients, and she is also the proud sponsor of different organizations in her community, including Team Jordan, a little league basketball team. She is a member of the Florida Bar and various legal organizations, including the American Bar Association and Palm Beach County Trial Lawyers Association.